Kyra, 23, F, Philippines. ☺
I love Hello Kitty, Blair Waldorf, Gossip girl, Glee, Harry Shum Jr, JAMES MCAVOY, my family, my friends, my followers,
THE KARDASHIANS/JENNERS, Saab Magalona, and PARIS, and NEW YORK. ♥

I talk loud, laugh hard, dance wild, sing random, I nag and brag. I'm weird and insensitive. But I'm sociable, carefree, lunatic, witty, and sometimes can be pretty stupid. ☺

If you follow me, I'll follow you back.
Thanks for visiting my blog! I hope you enjoy.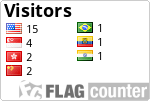 WIDGETS HERE WIDGETS HERE WIDGETS HERE WIDGETS HERE WIDGETS HERE WIDGETS HERE
Theme by:
fuckyeahadek
Powered by:
tumblr
PICSPAM » james mcavoy
(via -belacquas-deactivated20110726)